Bruschetta "Va Bene"
Fresh tomatoes, garlic, basil, and olive oil on crostinis.
Fried Ravioli
Fried ravioli with our homemade marinara sauce.
Prosciutto e Melone
Parma Prosciutto and cantaloupe balls on a skewer.
Mozzarella Sticks
Handcut mozzarella sticks rolled in panko with our homemade marinara.
Squid Salad
Fine diced squid with shredded cabbage.
Meatballs
Our famous homemade meatballs in our marinara sauce.
Cozze Tarragon
Fresh mussels in a light cream, shallots, tarragon sauce.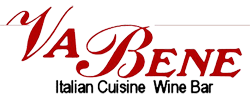 Bar Only 4-7 daily
All Night Happy Hour
Sunday – Monday bar only 4pm – close
$5.00 Appetizer Menu
| | |
| --- | --- |
| Well drinks | $5.00 |
| Martinis | $6.00 |
| Draft beers | $5.00 |
| Domestic Bottles | $3.50 |
| Imported Bottles | $4.50 |
(Excluding Guinness)
$1.00 off all wines by the glass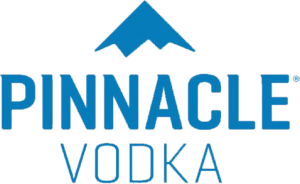 good feelings
Va Bene is an upscale, family-owned Italian restaurant and lounge with live entertainment on the weekends.
Our goal is to create from scratch food and cocktails, as well as provide an atmosphere that is "ALL GOOD".